The Department of Pharmacology at AVMC had the distinct honour of hosting a guest lecture on "FAQs in Hypertension Therapeutics" on September 26, 2023. Dr M Chenniappan, a highly regarded cardiologist from the Ramakrishna Medical Centre in Trichy, was the featured speaker for the event.
Dr Chenniappan provided a deep dive into the world of hypertension, a widespread medical condition affecting millions worldwide. He explained the pathophysiology, various types, and essential diagnostic techniques to the audience. The lecture didn't stop at the fundamentals; he also discussed the best practices for prescribing antihypertensive drugs, highlighting their effects and potential interactions.
An interactive session followed, where attendees had the opportunity to ask questions and gain a better understanding of the topic. This dynamic exchange of knowledge and ideas enriched the entire event.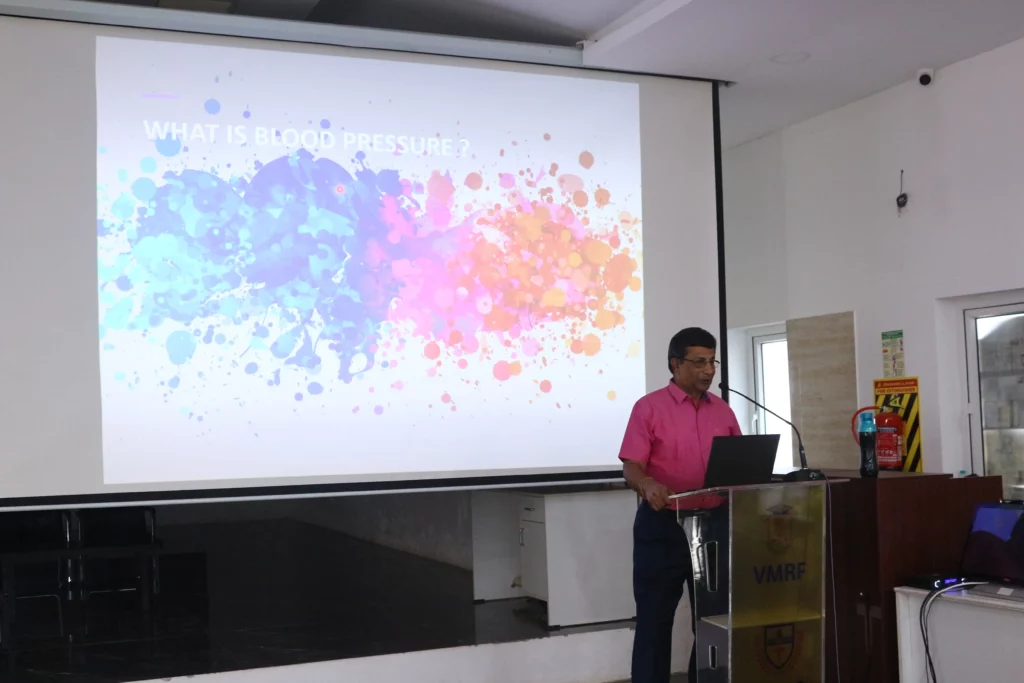 Documents