The department offers training in all branches of human anatomy using traditional and innovative methods. All faculty members are provided with computers and the offices have internet connections. There are normal and clinically relevant radiographs and CT scans for regular small group discussions with students. The well-equipped research facility is utilized for routine histological and cytogenetic research.
The facilities meet all the requirements of undergraduate and postgraduate teaching and learning. All the laboratories are air-conditioned and are equipped with audiovisual facilities. The department produces high-quality histology microscopic slides, which are commercially supplied to several medical schools within and outside the country. Active body donor programmes cater to the requirement of cadavers for efficient training of undergraduate and postgraduate students.
The department houses the cold storage facility where 8 cadavers can be stored at a time. The Museum of Anatomy rated as one of the best in Puducherry is an added attraction.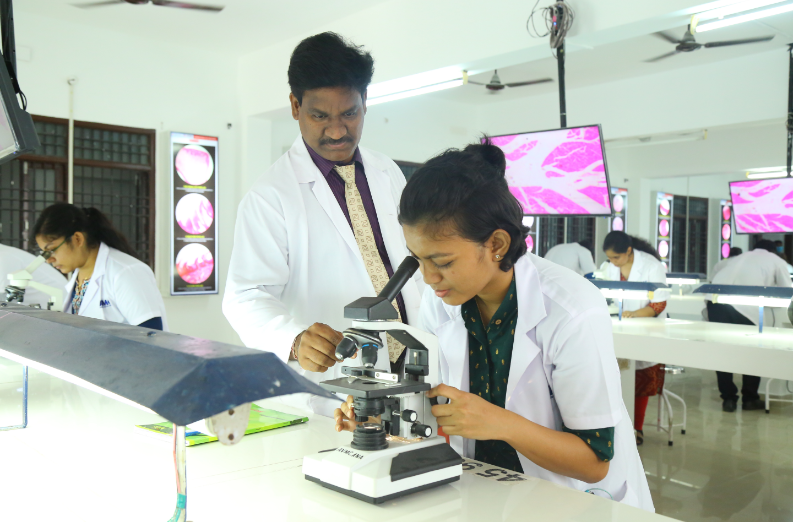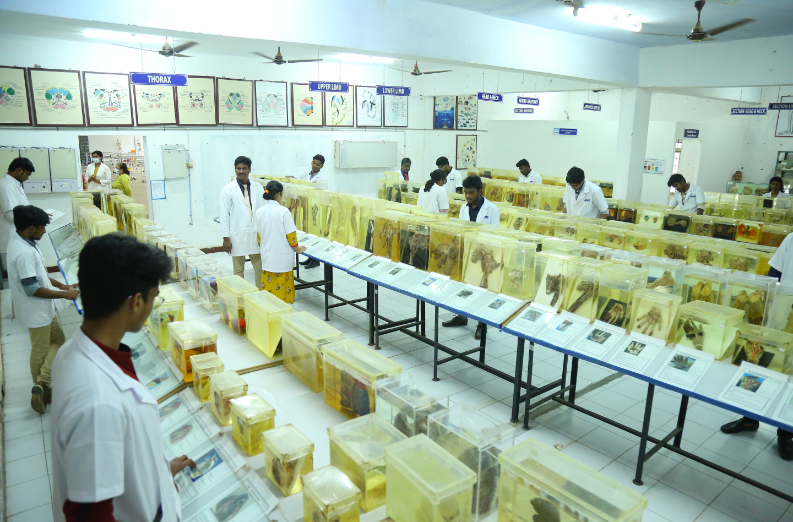 The following courses are offered in the Department of Anatomy.
MBBS(Sanctioned 150 seats)
BASLP(Sanctioned 30 seats)
Nursing(Sanctioned 100 seats)
BPT(Sanctioned 100 seats)
MD in Anatomy( Sanctioned 3 seats)
PhD in Anatomy(Sanctioned 5 seats)