Department Of
Biochemistry
The Department of Biochemistry has established to prepare competent undergraduate and postgraduate students to take their places as leaders in the Medical and Allied Health professions. Our mission is to promote Biochemistry through the creation and application of knowledge and the stimulation of critical and independent thinking and to carry out world-class scientific research and evidence-based teaching through expanding innovation and excellence in research and education. Services in the field of academics, research and patient care by our department. We train 150 MBBS, 2 MD biochemistry and hundreds of nursing and allied health sciences students annually. The dept. has qualified, well-trained teaching faculty with rich research and teaching experience. All faculties are trained in Medical education technologies to conduct the CBME curriculum smoothly. We have UG, PG and research laboratories equipped with modern instruments like PCR, Spectrophotometer, SDS PAGE, various types of electrophoresis and chromatography units etc. All our faculties actively participate in research projects and encourage research in MBBS and MD/MS students by guiding STS-ICMR projects and dissertations, respectively. All faculties and students update their knowledge by attending and conducting various FDP, CME, conferences and workshops. We play a significant role in patient care by offering 24×7 diagnostic services through a well-equipped Central clinical Biochemistry lab (NABH accredited).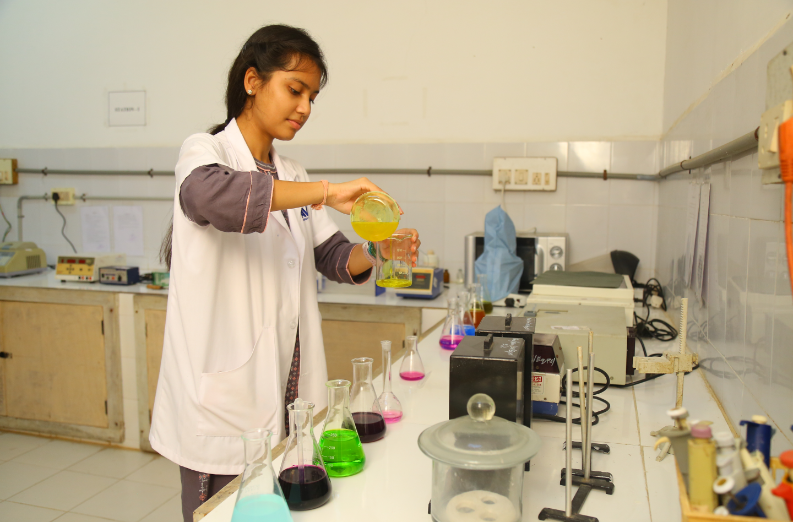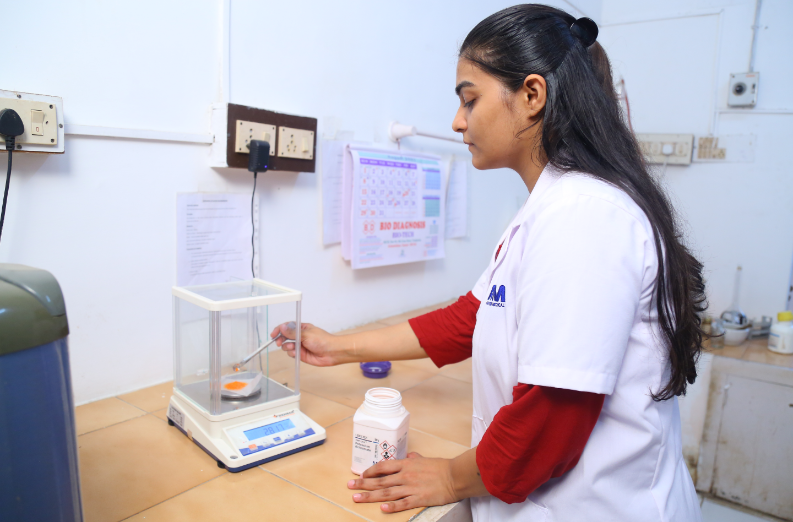 The Department of Biochemistry offers a wide range of UG courses like MBBS, BPT, BSc Nursing, BSc. Optometry, Post basic Nursing, BSc MLT, DMLT, other allied health courses and a postgraduate course (MD Biochemistry).
We also offer a value-added course "Quality assurance in Laboratory (pre and post-analytical)" with a course duration of 15 hours. Four batches (30 students) have been trained so far. The students were awarded a course completion certificate too.
Adopting new TL methods and media (video-based interactive sessions and PBL) for first-year MBBS students
Providing zero error 24×7 central laboratory diagnostic services to enhance patient care
Unique Features Of The Department
The central diagnostic laboratory (clinical biochemistry) issues valid timely error-free quality reports (external quality control with CMC, Vellore).
Two faculties are MEU members
Faculty involved in research and encourage research in students. (1 ICMR funded project for a faculty and 8 STS-ICMR projects)