Department Of
Medical Biotechnology
Admissions are now open for MSc Medical Biotechnology
The Department of Medical Biotechnology is a leading institution that promotes biotechnology in the medical field. We are affiliated with Aaruapadi Veedu Medical College and Hospital, which is known for its excellence in healthcare and medical education. Our department aims to combine interdisciplinary perspectives, cutting-edge research, and innovative teaching methods to achieve excellence in the field of medical biotechnology. Our vision is to become a global leader in medical biotechnology education, research, and innovation. We aspire to create a stimulating environment that encourages creativity, supports scientific discovery, and produces highly skilled professionals ready to tackle the healthcare challenges of the future.
Our department has a team of distinguished faculty members who are experts in various aspects of medical biotechnology. They have diverse backgrounds and extensive research experience, and they are dedicated to mentoring students and conducting impactful research in areas such as genomics, proteomics, bioinformatics, regenerative medicine, drug discovery, and molecular diagnostics. Through their expertise, they motivate and guide students to explore new horizons in medical biotechnology. To support our research and educational goals, we have established state-of-the-art facilities and laboratories equipped with advanced technologies and equipment.
Our students and researchers have access to well-equipped molecular biology labs, genomics and proteomics facilities, bioinformatics resources, tissue culture suites, and specialized instrumentation for drug development and analysis. These facilities provide a suitable environment for hands-on learning, experimentation, and innovation. To facilitate the process, the department offers an MSc programme and a PhD programme to train students.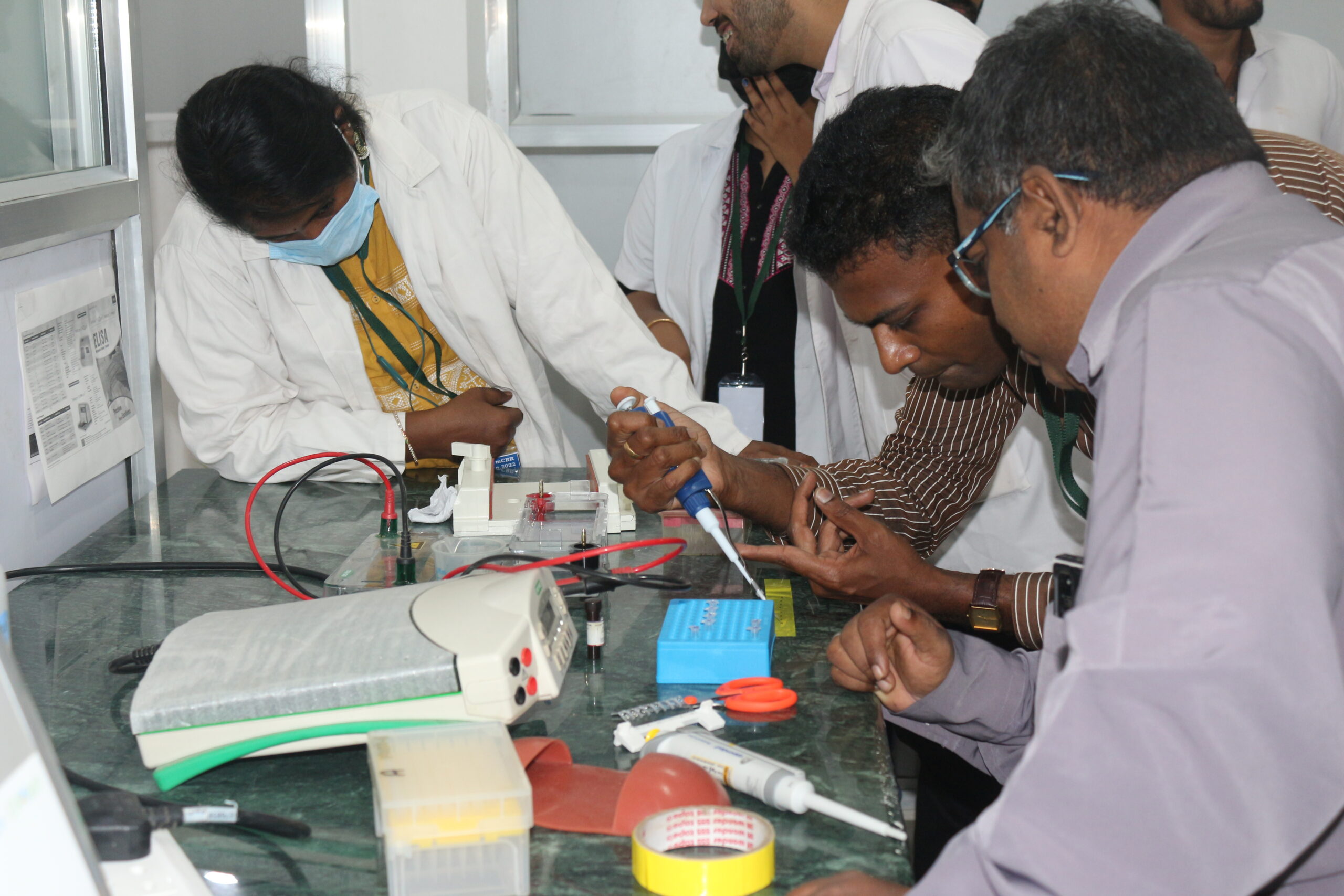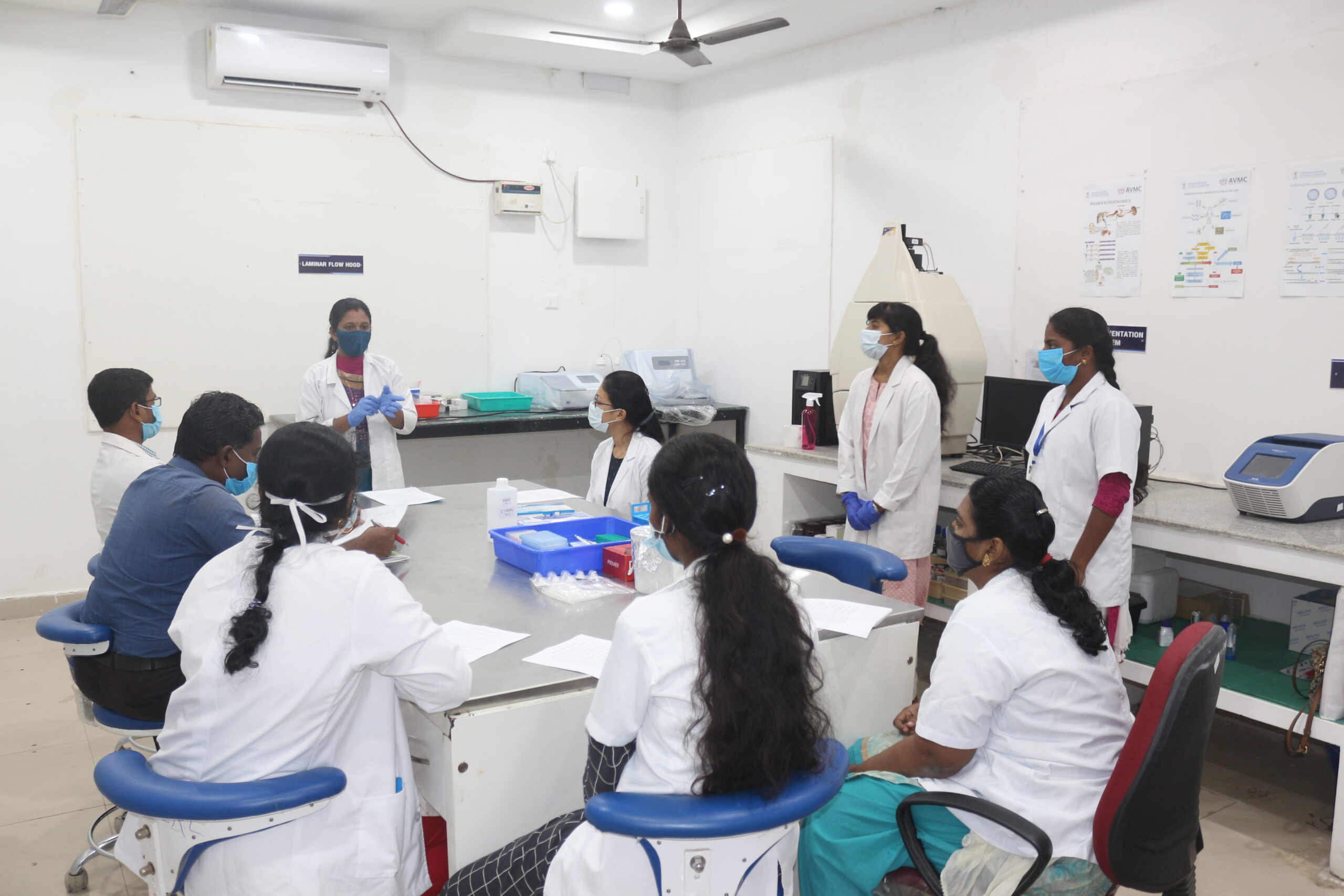 The following courses are offered in the Department of Medical Biotechnology.
MBBS(Sanctioned 150 seats)
BASLP(Sanctioned 30 seats)
Nursing(Sanctioned 100 seats)
BPT(Sanctioned 100 seats)
MSc in Medical Biotechnology
PhD in Medical Biotechnology