Institutional Distinctiveness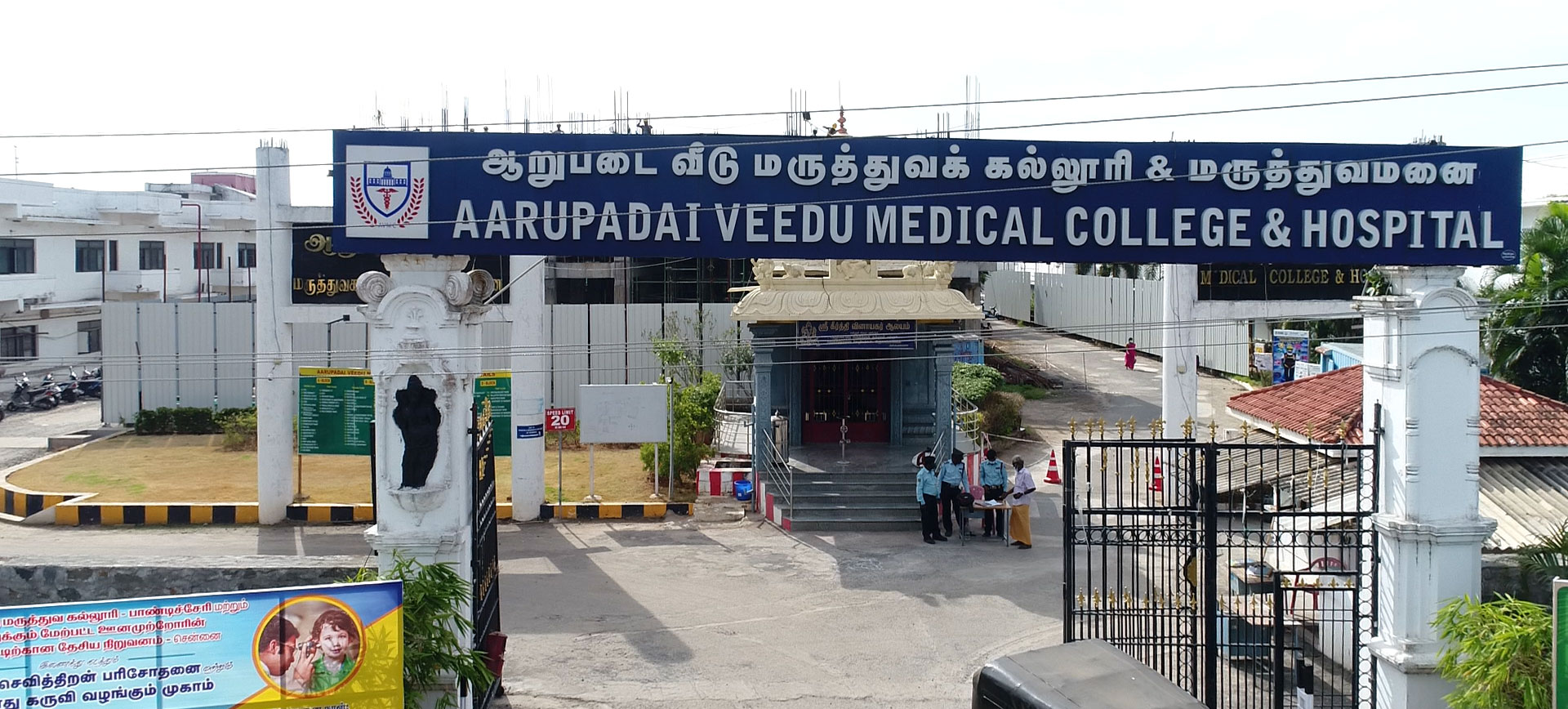 To Dream is not enough, to dream and achieve is what required
Dr. A.S. Ganesan, Chancellor
Our AVMCH is providing free service to the public in health-related issues. All investigations like Hematology, Radiology (X-Ray, USG, Color Doppler, Mammogram, CT scan, & MRI), Serology, Micro-Biology, Bio-Chemistry and Biopsy were done free of cost for both Out-Patient and In-Patient cases. The free Vehicle was sent to all adopted villages on weekly basis for transportation to AVMCH for treatment and also provide free food and Medicines. The major surgery is done free of cost (Tamil Nadu Chief-Minister Health Scheme) with free medicines, food (for one patient attender also), and the hospital stay. Through the Annai Annapoorani Maternity & Child Welfare Scheme free delivery with seed money of Rs.10, 000/- (Ten thousand only) was given to each patient, and also free vaccination for the child born at AVMCH.
Weekly free public, & School camps were organized and conducted regularly in the adopted villages of AVMCH situated around our Institute (Ariyankuppam, Pagaram, Kirumapakkam, Embalam, Koothapakkam, Vissor, Muthantikuppam, Nallathur, Vandipalayam, Valluvarmedu). The Department of General Medicine, General Surgery, Obstructive Gynecology, Pediatrics, Orthopedics, ENT, Ophthalmology, and Dentistry were involved in the camps for Awareness and Screening. The Patients indicated for Major treatment or Surgeries were referred to AVMCH.
Free yearly Master Health Check-up is provided to all Teaching, Non-Teaching, and Students of AVMCH, VMCON, SAHS, and School of Physiotherapy.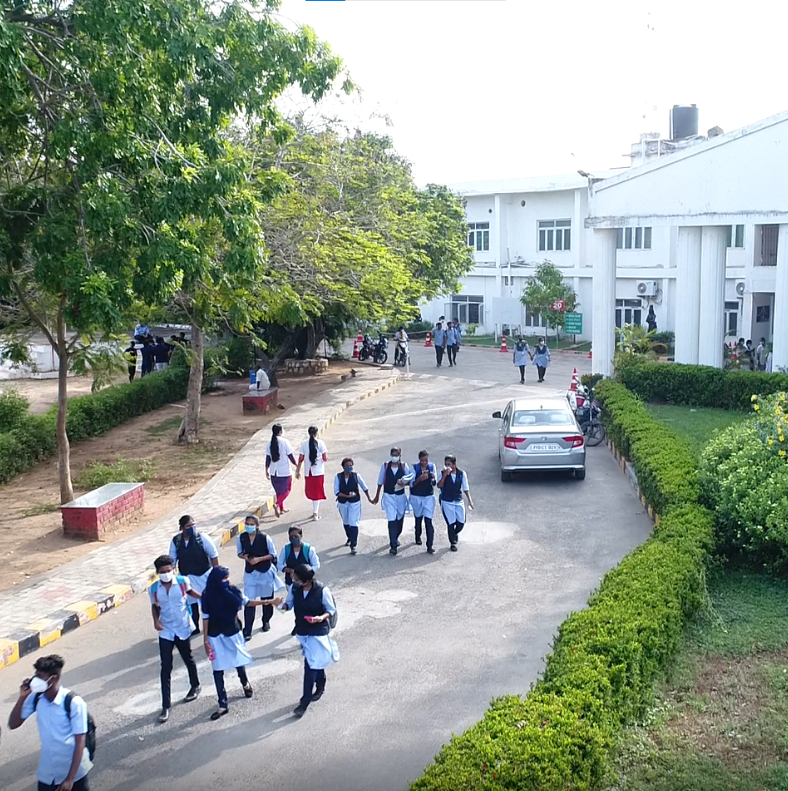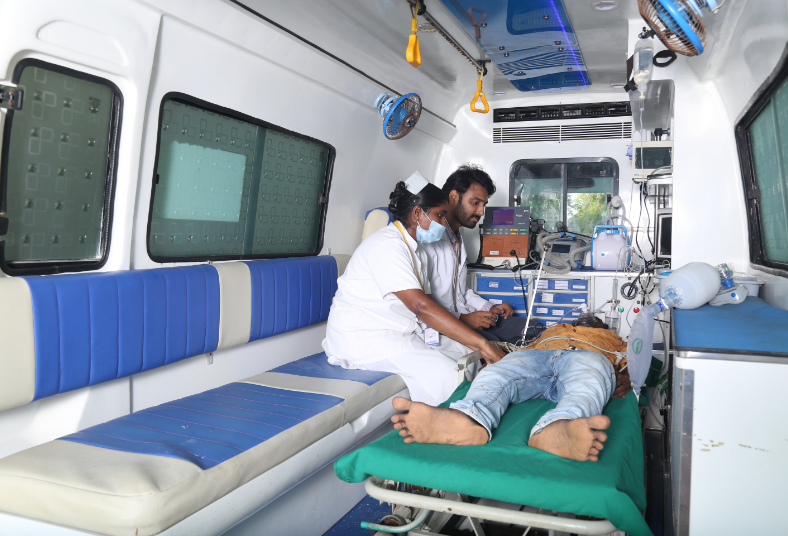 Free Ambulance service is provided to underprivileged, and economically poor patients who were referred to Higher Centers for Specialized treatment and also free pick-up from their location in an emergency situation to the nearby Medical Centre.
The screening Health Camps were conducted to General Public regularly and Special camps were conducted to Old Age Homes, Mentally Challenged Homes, Physically Challenged Homes, and Orphanage Homes.
Private Organizations like Equitas, Rotary Club, Lions Club, Yahweh Arakattalai, Yagava Arrakattalai, Pondicherry Multi-purpose Social Service Society, Jeevanaram Foundation, Udayam SCSC Trust, Aulugum Trust, BOWDA Social Welfare Group, Radhakrishnan Community care & Educational Trust, Helpage India, Ambedkar Arakattalai, and NGO's like BLESS, NULM, Manitha Neyam, were associated with AVMCH Camp Team has conducted Many Public & School camps and also arranged for a Venue, & Place to conduct camps with all necessary accessories, transportation, & Food for Doctors & Staffs.
Community connection with the public is achieved through Community camps, National Service Scheme (NSS), Red Ribbon Club (RRC), Swatch Baharat, Unnat Baharat. Commemorative days like National Cancer Day Rally, National Education Day, International Students Day, National Voters Day, International Women's Day, World Earth Day, World Environment Day, International Yoga Day, Independence Day, Republic Day, Martyrs Day, World Population Day, International Youth Day, World Water Day, World Sight Day, World AIDS Day, World Blood Donor, World Haemophilia Day, World Breast Feeding Week, World Suicide Prevention Day is being observed every year. Different programs like tree plantation, rallies celebrations, medical camps and celebrations are conducted during these days.
Awareness Programmes like Swatch Bharat Abhiyan (A National level Campaign run by the Indian Government for cleanliness) Pulse Polio Camp, Blood Donation Camp, Mass Hepatitis – B Vaccination, Run for Unity, Multi-Organ Donation Awareness Programme, Road Safety Awareness Camp, Electoral Awareness Programme, Rally for Rivers Programme, AIDS Awareness Programme, vitiligo awareness programme, leprosy awareness programme, Dengue Awareness Programme, Drug abuse Awareness Bike Rally, Gender Equity Promotion Program – Women Self Defense Programme, Diabetes Awareness Rally, Oral Hygiene Awareness Programme, Anti-Tobacco Awareness and Cessation Programme, Oral Cancer Screening and Awareness Programme, Covid-19 Awareness and Screening Programme, Breast Cancer Awareness for Public, Eye Donation Awareness Camp has been conducted every year.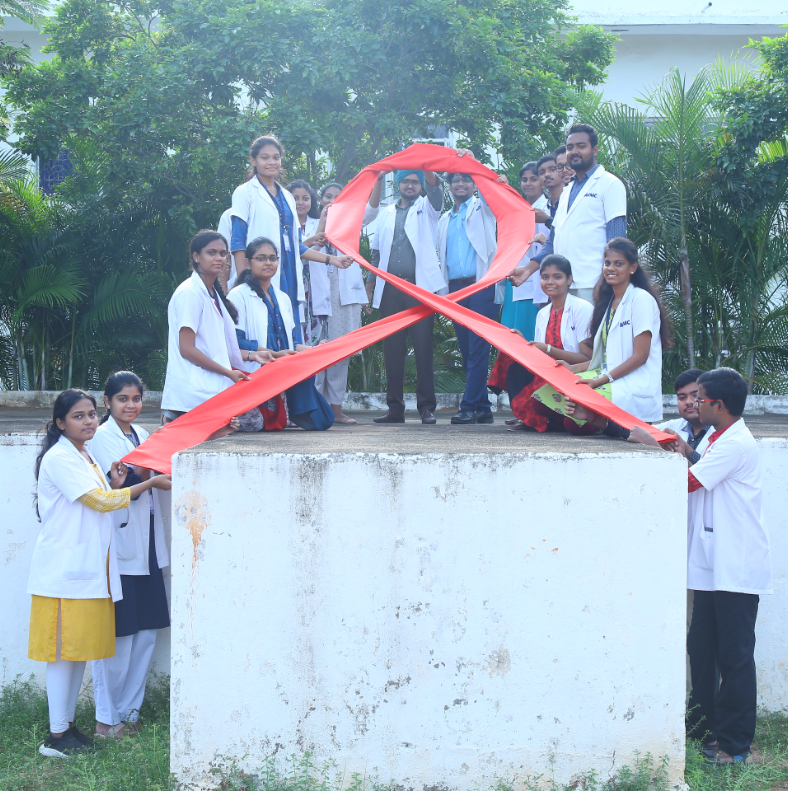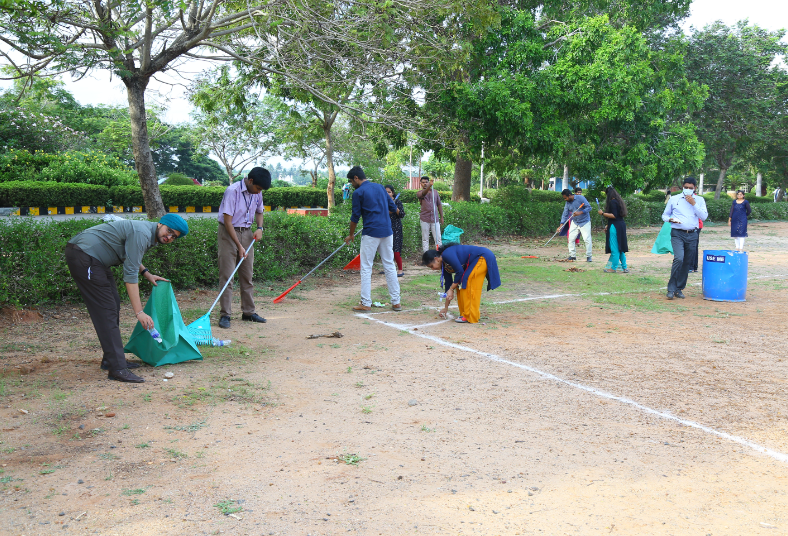 Students of AVMCH and NSS conducted a Cleaning Campaign at Silver Beach, Devanampattinam, on 31.01.2018, Took the initiative in cleaning the premises around the Kirumampakkam, Temple Pond on 05.01.2018, The students involved themselves in cleaning the locality around Panjavazhi Amman Koil, Kanniakoil on 25.01.2018, Cleaning campaign at Veerampattinam on 29.09.2018, Wall Painting on Public Walls and Govt. Buildings, Segregating of Solid waste into Non-biodegradable and biodegradable waste, Awareness Programme on Cleanliness Proper Hand Washing using of the toilet, Solid Waste Management were educated to the public of Veerampattinam.