Her Excellency Dr Dinah Grace Akello, Ambassador for India, the Republic of Uganda visit @ AVMCH regarding International Collaboration.
Read More
Graduation Day 2022 was celebrated on 07 June 2022 at Sangamitra Convention Center, Navarkulam Main Road, Pattanur, Puducherry
Read More
A CENTRE OF EXCELLENCE OFFERING MEDICAL EDUCATION FOR STUDENTS
Aarupadai Veedu Medical College and Hospital is constantly involved in various activities. Check the recent brief recent happenings academic events, Curricular and Extra-Curricular events, CMEs, Workshops, Seminars, Webinar Series, and Outreach activities.
uncategorized
The department of obstetrics & Gynaecology organized an HPV vaccination campaign on 25.11.2022, for I year MBBS Students of AVMCH and vaccinated all Medical students
Read More »
FFF webinar Series
The Series 16, 104th episode of Forefront of Future Frontiers, was conducted on 04.11.2022 through the webinar. Dr, Bhalendu Vaishnav, Assistant Dean ( Clinical services),
Read More »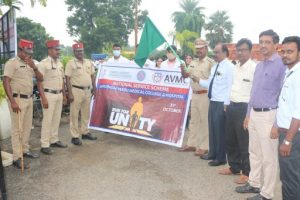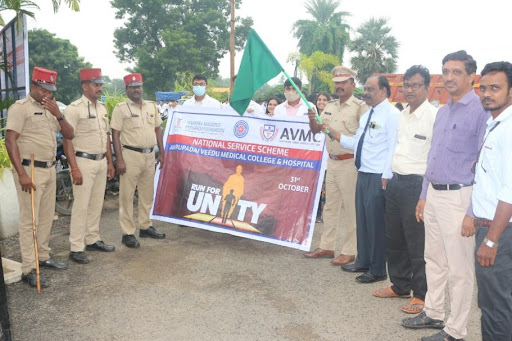 Student Activity
On the celebration of the Birth Anniversary of National freedom fighter Sardar Vallabhbhai Patel, "National Unity Day" was organized by the National Service Scheme of
Read More »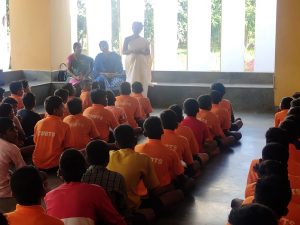 Outreach
On the 15th and 16th of October, an outreach program was conducted at Gummidipundi to enhance every young child's learning and living by offering experiential
Read More »
Academic Events
The Celebration of Annual Day started with a complete blast. Various competitions were conducted, and the winners were announced. Vegetable Carving Winners Jayapriya, Joanarthi and
Read More »
The Hospital is well equipped and established to serve patients with care and service by efficient Dialysis Unit, Lithotripsy, PUVA Chamber. Laparoscopy and laser instrument for general and Gynecology surgery.
A fully operational Pharmacy, state of art Audiology and Speech therapy unit, wide range of Physiotherapy / Rehabilitative care service and a utilitarian Blood Bank along with dedicated nursing staff and health care professionals provide the necessary support for patient care services.
AVMC is a green campus with over 33% of the available area covered with lush greenery. Environmental initiatives like Plastic free campus, shaded walkways, vehicle free zone, e-cycles for transport within the campus, rainwater harvesting, recycling of waste water and biodegradable waste, Solar power, etc. emphasise our commitment to UNESCO's Sustainable Development Goals. A beautiful spa, well maintained gym, media rooms in the hostels, a serviceable supermarket, ATM, Cafeteria and fast food joint inside the campus provide the creature comforts for the inmates.
To Dream Is Not Enough, To Dream and Achieve is what Required
DR. A. S. GANESAN, CHANCELLOR