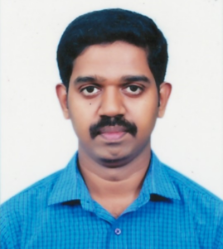 Dr.Jawahar.R, Professor, Presently Heading the Department of Pathology, AVMC, Puducherry. Iam involved in Teaching Medical Post Graduates and Under Graduate students. I participate as examiner in their professional examinations. Research: Involved in ongoing Funded Molecular projects like dengue virus genotyping and also co-investigator in Proteomics of colon carcinoma. Patient care: I also involved in routine Histopathology, Cytology and Hematology reporting in day today patient care services. Vist my page :- https://digipath2020.blogspot.com/ Visit my channel :- https://www.youtube.com/@digipath-km8fd/



Completed MBBS from Thanjavur medical college,MD from Kilpauk medical college.Field of interest: Oncopathology,Hematopathology,Flow cytometry.Academic: Interested in imparting quality education to medical and paramedical students in the field of pathology. I am also interested in research activities.



Academics: Myself involved in undergraduate teaching including M.B.B.S, Nursing, Physiotherapy, and allied health sciences for the past 9 years.Research: Involved in 3 intramural funded project as principle investigator and co investigator.Patient care: As an oncopathologist involved in international standard reporting of cytology, histology and hematological oncology cases.



Academics: Myself involved in undergraduate teaching including M.B.B.S, Nursing, Physiotherapy, and allied health sciences for the past 6 years. Hospital services:Actively interacting with clinician for betterment of patient's report Incharge for Blood Bank Diagnosing and Reporting slides in Hematology, Clinical Pathology, Cytology and Histopathology Field of interest: Oncopathology, Hematopathology



Dr.Kalaiarasan, Senior resident and am involved in under graduate , nursing and allied health science teaching