General Rules and Regulations
The user should leave their belongings at the property counter and sign in the gate register.
The members should bring their identity cards and should produce them.
The user should not leave the books or belongings in the central library.
The user should maintain silence as it is a "No Noise Zone".
Though the central library has its own online Public Access Catalogue (OPAC) to search the materials, the users can still directly access bookshelves for reference and use the reading hall.
Books on loan can be recalled at any time.,
In case of mishandling or loss of the books then the borrower should replace the books of the same edition or latest edition of the books.
Usage of cell phone and headphones inside the library is strictly prohibited but can be used in the e-learning section.
Underlining, overwriting, folding or any sort of damage to the book is strictly prohibited. If any damage/marking is found, then the user should pay a penalty along with the cost of the books on the spot.
Production of No Dues Certificate from the library is necessary for obtaining a hall ticket to appear for year/semester examinations.
Membership is open to all the staff and the students of AVMC&H and the School of Allied Health Sciences.
Automated Lending of Books has been implemented through RFID Kiosk. All books are tagged with RFID to speed up the transactions, for this facility all the faculty and students should use their RFID ID cards to access the library.
Faculty and students who leave the college or discontinue should return all the books and obtain a "No Dues Certificate" (NOC) from the Librarian.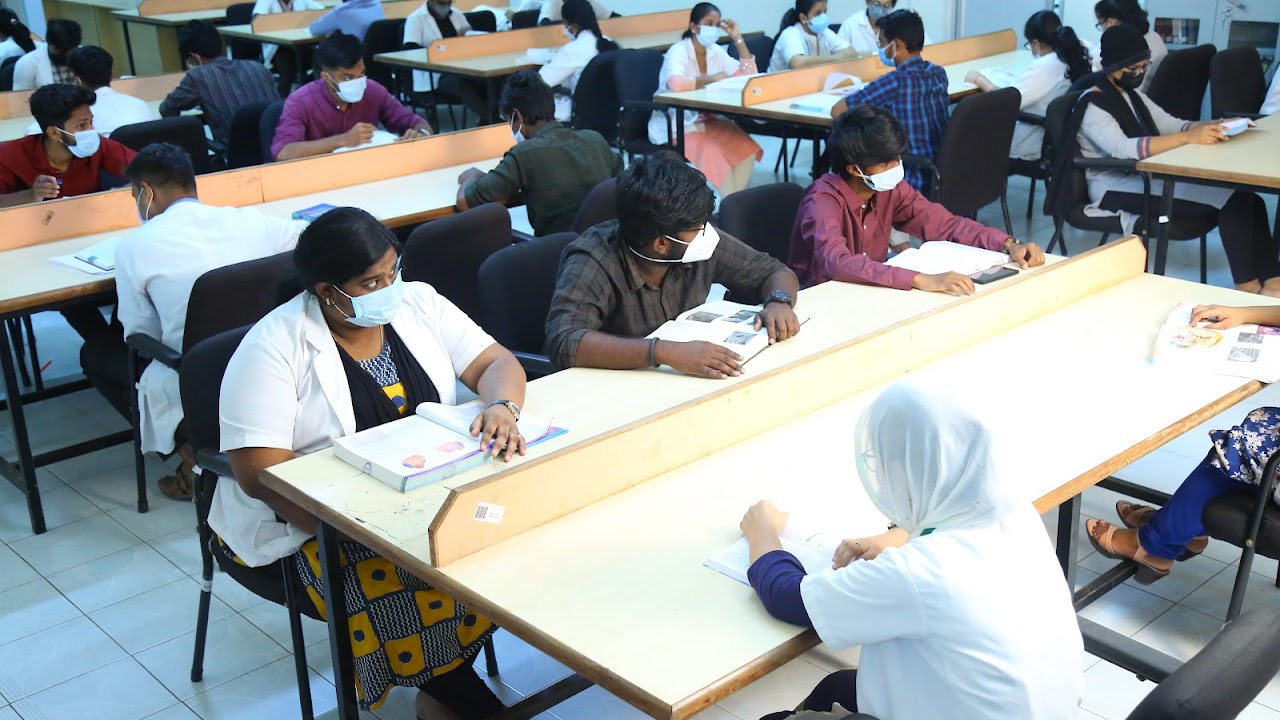 Monday to Friday: 8.00 A.M to 8.00 P.M
Saturday :8.00 A.M to 5.00 P.M
Sunday & Holiday: 9.00 A.M to 5.00 P.M
During the Examinations: 8.00 A.M to 12.00 Midnight